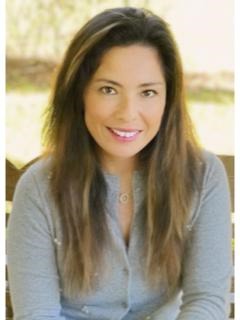 Headline: Pam Smith Likes to Win for Her Clients
Personal Profile:
Pam Smith grew up traveling the world in a military family. She moved to the South after meeting her husband, who also served in the military. He joined the Ft. Benning Fire Department 20 years ago and they moved to Harris County, a rural suburb of Columbus. Pam attributes her ease with meeting new people to her military life background. She understands the experience for both the member and their family.
In October 2017, Pam began her independent real estate career after working as the Business & Marketing Director for another realtor. In her first year, Pam proved she could handle pressure when she sold 11 properties and launched a store called, County Life, featuring locally made goods, including her own t-shirt line, Dirty South T-Shirt Company.
As a professional Realtor, her business, so far, has been through referrals from friends and past clients and she believes this has been possible because she delivers results as well as an enjoyable experience. She likes to win for her clients but does so with a calm demeanor and a smile. She recognizes the trust her clients place in her and every day she strives to exceed their expectations.
AWARDS: Million Dollar Club (2018)