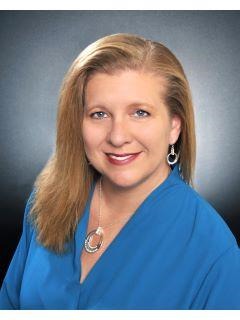 Personal Profile:
Michelle is a REALTOR® and a Military Relocation Professional (MRP), licensed in both Georgia and Alabama. She is originally from San Diego, CA, and has the privilege of experiencing life as a military spouse. 
Her passion for real estate began 14 years ago as an estate-planning Paralegal where she worked extensively with deeds and legal descriptions. Michelle and her husband began investing 17 years ago.  With my husband recently retired after 21 years in the military, we were finally able to set down roots here in GA.  I have been licensed since 2015 and have loved every minute of it!
Michelle is your local real estate advocate who can offer you professional advice on the local market. She is hardworking, energetic and highly motivated.  Michelle will stand by your side and do what it takes to help you realize your real estate dreams.  She is also highly organized and detail-oriented.
As a Military Relocation Professional (MRP), she specializes in assisting military families to find a place they can call home.  As a military spouse, she can personally relate to the intricacies of the PCS process.  Michelle understands what it means to have to pick up your life and move every few years.  It can be a stressful time.
Michelle can help to guide you through the process of buying or selling and can help streamline the process to give you a more rewarding and hassle-free experience. It is her goal to provide you with such a great experience, that you won't think twice about referring your friends and family!  A referral is the best compliment Michelle can receive.
Specializations:
First Time Home Buyers and Military Relocation
Other Awards & Recognition:
National Association of Realtors
MRP