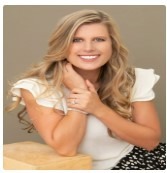 Personal Profile
Born and raised in Columbus, GA, my passion for Real Estate began with realizing how much I enjoyed helping friends look for their perfect home.

My desire to learn more about various aspects of the Real Estate business led to an investment in rental property, a real estate segment that I continue to pursue. Then, in the aftermath of the housing collapse during the 2007/2009 recession, I was an owner of Essential Service Company, a business that repaired and maintained foreclosed houses for HUD.  In 2014, I joined an on-line real estate marketing company that focuses primarily on rental units and mobile park property.  Finally, I became licensed as a Real Estate professional in Georgia and Alabama.


With this varied and extensive real estate experience, I bring a hands-on approach that focuses on your needs. Whether you are buying or selling your home, you are pursuing a better home for your family, a home that will provide family warmth, nourishment, growth, and pride. Also, this will be one of your most important investment decisions and this must be an important factor. I would like to join you in the search and the analysis of your options. Let's partner to achieve your real estate dreams!