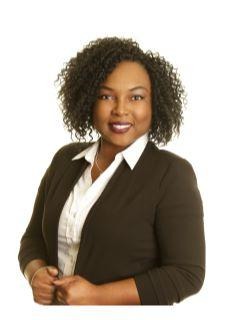 Personal Profile:
Lakesha has been part of the Century 21 Premier Real Estate family since 2019. She represents Phenix City, Alabama including the Tri-City area homeowners. This has built her a strong foundation of clients in her communities through her attention to detail and commitment to listening to her client's needs.
She has 2 daughters and 1 granddaughter. Lakesha always knew that she wanted to help others, she even explored a career in the medical field, she is a nurse in Fort Benning, Georgia at Martin Army. Lakesha serves the uniformed soldiers giving care on Fort Benning and serves uniform soldiers off Fort Benning with their Real Estate needs. Her goal is to make the buying and selling process seamless for her clients and she truly values the trust they placed in her.
In her free time, Lakesha is an avid Roll Tide fan, a College Football where you could see her cheering for her favorite team. Seeing the excitement and happiness on her client's face is priceless and she always wanted to be a part of every important choice in the life of her client when purchasing a home or selling a home. She embodies integrity and lives by the quote "Doing what's right, even when no one else is watching".
Call Lakesha now and she'll be alongside you every step of your real estate journey.