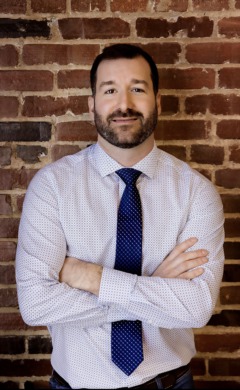 Personal Profile:
Jonathan DiCesaris is a native of Columbus, GA. He is co-owner of Cerrone's Brick Oven Pizzeria, which has won many national awards. He is an active member of the community and lends his time working as a high school/middle school wrestling referee for Georgia High School Association. Some of his hobbies include working out at a local CrossFit gym (CrossFit Menawa), practicing martial arts (Cambodian Kickboxing, Jui-Jitsu, etc), and, most importantly, enjoying free time with his family, wife, two beautiful children, and friends.
Jonathan considers touring open houses with his mom when he was young as having been an incredible learning experience. Going through a lot of open houses helped him discover what he really wants in a dream home and what he doesn't.
Jonathan has a strong desire to serve people, especially in finding a home the client desires. He is not afraid of challenges and excels at finding the best solutions. He is ambitious, competitive and dedicated to seeing his clients succeed.