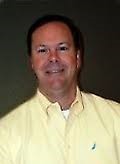 Personal Profile:
Chris has been a lifelong resident of Columbus, he has seen the tremendous growth of this area and how this region has become a major player around the state as well as nationally! He is extremely proud of the military personnel at Ft. Benning and the role they play as an outstanding member of the Columbus community!
After graduating from Columbus State University, he worked in the banking industry with CB&T and TSS before moving into the mortgage loan business. He spent 15 years originating mortgage loans before earning his real estate license in 2008. He feels that his extensive knowledge of the local real estate market, along with my real estate background, both in sales and mortgage lending puts him in the perfect position to assist buyers, sellers, and/or investors with any real estate need they may have! Chris is licensed in both Georgia and Alabama.
Please contact Chris as he would love the opportunity to assist you!