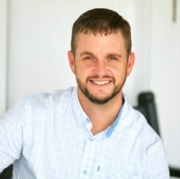 I was raised in Smiths Station, AL with one sibling. As a child, I had aspirations of being someone that helped people. Spending 90% of my adult life in customer service, whether that be retail or sales... I never in a million years thought I would stumble into the real estate industry, but you can't always predict where or when you'll discover what you're meant to do in life.
I was taught at a young age that if you want something in life, you have to work for it. So that's what I did. And worked hard at it!
As the years went by, I worked my way from a customer service representative at the local Piggly Wiggly to now being a real estate agent and having my own team, never wavering in my resolve to become the best version of myself with each career move.
I got into the real estate industry 5 years ago when I started as an assistant to a realtor. Working part-time, I quickly learned that I had an interest in becoming a realtor one day. The next step in my process was becoming a business manager and then a buyer agent.
As my career advanced, I found my stride in working with first-time home buyers. I am an expert in helping new clients understand the process through information and patience.
Throughout my career, I have earned numerous accolades, including:
AL Circle of Merit recipient as well as GA Circle of Merit recipient.
Created his own team in 2022
Acknowledged by his brokerage Keller Williams for capping each year as an agent as well as reaching company milestones.
I have lived in the local area all of my life. In my free time, I enjoy coaching and running the Smiths Station Youth Football League, playing drums as well as spending time with family & friends.
I aim to provide the highest level of service to my clients and take deep pride in helping them achieve their real estate goals.